Krause's 2019 Kentucky Derby Picks
(Updated as of 9:00 am 5/4/2019)
It now looks like a wet day as meteorologists expect rain to fall for the majority of Derby Day. The weather is likely to play a factor in the "Run for the Roses" at Churchill Downs - the 145th Kentucky Derby.
With Omaha Beach a scratch, this Derby is up for grabs. The favorites have won the past six years, which is an amazing streak; and I expect this to continue again. Game Winner is now the favorite and even coming from the 16 post position, I think he will prevail; however, this could be the year for a long-shot to emerge from the pack.
Details follow below, but if you simply want my predicted order of finish, here it is:
Game Winner (#16)
Improbable (#5)
Tacitus (#8)
Maximum Security (#7)
This is the 9th year I've placed my picks on-line - and I'm on a 5-year winning streak! Here are the past Derby winners and my picks.
Here are my picks for this year's Kentucky Derby:
Favorite: Game Winner #16

Jockey: Joel Rosario;

Trainer: Bob Baffert;
9-2 odds)
With my favorite, Omaha Beach scratched, the best horse in the Derby is the Baffert-trained colt, Game Winner was the winner in last year's Breeders' Cup Juvenile at Churchill Downs – finishing off an undefeated season.

Game Winner hasn't won since then but has consistently run in the money. I loved Seattle Slew and this is his great-grandfather, so it is hard to not bet him (and Baffert). Joel Rosario is a seasoned jockey and knows the horse. While not the best starting position, this will force him to set a fast pace and move forward early – which is always desirable in the crowded Derby field (especially if it is wet). Known as a stalker, I think he will be in the money and is a good bet at 9-2.
Value: Improbable #5

Jockey: Irad Ortiz Jr.;

Trainer: Bob Baffert;

5-1
odds)
Another Baffert horse – with the ability to win on a sloppy track. While Improbable had a perfect record as a 2-year-old, he has not won a race in 2019. The good news is that he ran well on a wet track in the Arkansas Derby; the bad news is that he did not win. Irad Ortiz is not a big name jockey, but should be able to get Improbable into the money. The current 5-1 odds are fine with me; however, should he turn into the favorite my "value pick" tag will change. He'll still be in my exotics, but I'd pick Game Winner over him to be wearing the Roses at 7:00 pm!
Value: Tacitus #8

Jockey: Jose Ortiz; Trainer: William Mott; 8-1 odds)
Kentucky-born and a winner (Wood Memorial and Tampa Bay Derby in 2019). Bred for loner distances, the knock against him is the lack of races. Ran a little wide in turn 1 at Belmont, but has the speed and a nice post position to be near the front the whole race. Good trainer who has never won the Derby - this may be the one for Mott. If this is a faster pace and a wet track, running up front is the place to be. I wouldn't be shocked if Tacitus is near the front down the home stretch in the Derby.
Longshot: Spinoff #19

Jockey: Manuel Franco; Trainer: Todd Pletcher.; 30-1 odds)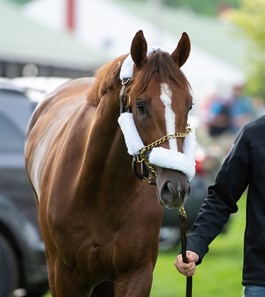 With 52 Derby starts, Pletcher is the all-time trainer leader. He has two Derby winners (in 2010 with Super Saver and 2017 with Always Dreaming). The horse has only a few starts, but is a front-runner – which is good if there is a sloppy track. Manuel Franco has only ridden in one Derby and Spinoff has raced very little, but he has good bloodlines. This is a longshot for sure, but a good bet to include in your exotics. He'll be in the picture early, the question is whether he'll be able to stay with the Baffert horses at the end.